※この記事は、実際の2018年11月東京試験の、私が体験した試験内容をレポートとしてまとめております。世界のEK試験の概要的なことや、イニシャルスクリーニングの位置付け、イニシャル合格のチップなどは、前の記事でどうぞ。
会場(東京)
会場は「コルマ京橋ビル」、京橋にあるAPやTKK会議室の近く
一見場所がかなりわかりにくくて、みすぼらしいビルの会議室を2室ほど借りていた(一室が試験会場、もう一室が控え室)
本当にエミレーツかと思うほどみすぼらしかったw
当日の登録とその流れ
私は十二時の会に呼ばれ、十一時十五分くらいに到着した。11:30分くらいに会場にいく
十二時の回ではわたしが一番はじめで、ついた順に番号が配られ、椅子で待つように指示される
11:30分の時点では最後前の回の数人ほどがまだ控え室で待っていた
係のエアリッジのおじさん(50歳くらい)が案内、簡単に今後の手順を説明してくれた
係のおじさんは柔和で優しい雰囲気。以前少し前まで面接官をやっていたと言っていた。ここは試験会場ではないのでリラックスするむねを言われた(とか言って何かあればちくるんでしょ?とか思ったw)
わたしの回は合計で48人来ており、合計で何回セッションがあったか不明、おじさんに聞きそびれた。一回でおそらく50−60人くらいを見ていると思われる。
今回受かって、次に本試験で大阪がいいとか東京がいいとかは希望があれば帰ることができる可能性はある。と言っていた。ただ今日中に言って来てと言われた(そんな受かるかわからないのに)
持って来た、書類、写真をクリアファイルに入れて提出するように準備する。来た順に番号をもらう。その番号をファイルにもはる。
アームリーチ
十二時になると試験会場に入ってくださいと言われ、入る。わたしは先頭。
入るといきなりネイティブの外人が3人(おそらくアクセントからイギリス人?)が紙を持って、 Good morning, Welcomeと言って来た。椅子に荷物を置いて、壁にテープ(212cm) が貼ってあり、ここに片腕づつ届くか見せて、と言われる。
片方で着くと、もう片方でもやってと言われる
始終、Don't be nervousと言ってくれたり、フレンドリーな雰囲気
ただわたしの担当の人は目が笑ってなかった、何を考えているかわからないタイプで、ベテランそうだし、この方には面接で当たりたくないと思った
アームリーチが終わると、その後部屋に椅子にシアター状に並んであり、終わった順に座っていく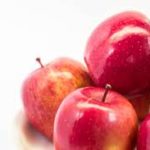 補足情報:エミレーツは身長160CM、アームリーチで片腕で212センチ届かないといけないという身体的制限があるよ。どんだけ美人でも、EK顔でも、面接得意でも、はねられるので要注意!
試験に関するブリーフィングをされる(もちろん英語)
アームリーチが全員終わると、座ったままで、一番ベテランそうな人、わたしのアームリーチ担当した人がブリーフィング
彼曰く名前は●●で、エミレーツの日本試験に●●(まあ中学生くらいw)年関わっているそう
曰く、「この後3人ずつに分かれて色々質問してい来ます。でも緊張しないでね。結果は頑張って木曜日までに出します。水曜くらいにはメールできたらいいな。もしメールきてなかったらジャンクメールをチェックしてね。それでもわからなかったらエアリッジにメールで問い合わせてね。電話だとプライバシーの理由で開示できないから。また本試験(AD)の場所を変えたい人も、今日中に行ってきてね。変えれるかは約束できないけど、頑張るよ〜。じゃあまた待合室に戻ってちょっと待ってね〜。ちなみに僕たちは明日大阪でもスクリーニングするメンバーだよ」的な感じ。
なんかフェイク感がして好きになれない。。。
その他面接官は、みんな白人。坊主頭の優しそうなおじちゃんと、日本で外人だからモてるという理由で遊んでそうな、髪の毛ふさふさそうなおじさんがいた。
「カジュアルイングリッシュはなし、ポライトにきてください、ビジネスクラスのお客様と会話する感じで話してくてください」と言っていた。
ついに面接開始!!
一旦待合室で待った後、(おそらく椅子を移動していた)9人だけ入る。わたしは先頭だった。
各3人に一人面接官がつく感じのグループ面接。ただし、順番は一人が終わったらその次にいく、という感じ。
で、部屋に入った瞬間一人の面接官がきて誘導される。わたしは坊主の優しそうなおっちゃんだった、ラッキー。
椅子が6脚背中合わせに並んでおり、片側に荷物をおいて、片側に(面接官の向かい側に)座るように指示される。
そこでこの優しいおじちゃんは、なんとまたブリーフィングしてくれたw
じゃあ『今からインタビューするね、でも緊張しなくていいよ。君たちの経歴と、サービス業界の経験と、海外経験と後ちょっと質問するだけだからね。ちなみに一人づつ行くから終わったら、終わるまではリラックスしていいよ〜。じゃあ君から、ファイルちょうだい〜』
上記、他の面接官も言ってくれるのかは不明
以下私のやりとり
実際の面接内容
(※面接官の行ったことは青斜め太字にしている。)
OK now I will start with you. Can you give me your files?
Sure, here you are.
Than you. So is it your first time to apply initial screening?
Yes, it is my first time to apply initial screening in Japan. I applied Emirates in ●●(都市の名前)because I was studying there.
Oh ok. Then you graduated already?
Yes I did. Now I am working in ●●.
Oh I see. Then what are you doing there?
I am working as a cabin crew. So my duty is to ensure passengers safety and security, as well as providing services.
Sure, fine, that's great, how long have you been working there?
It is almost ●●(社歴), sir.
Are you still there?
Yes.
how do you like the job so far?
It is nice. I can come back to Japan (ここで面接官、他の受験者みんな笑ってた、なぜ?) Also, I can explore different destinations. So its great.
OK, I understand. So you were in ●●(私が大学を過ごした都市), how long?
I stayed there for the whole 4 years to finish my university degree.
I see, is that a graduate degree?
Yes sir, it is a graduate degree.
That's excellent. What did you study there?
I studied ●● and ●●(私の専攻)over there.
I see, I see. So how do you like ●●(私が過ごした都市)?
●● is great. You can enjoy different cuisines from different countries, also there are very nice ●● and ●●(これを言うと、バレそうなので割愛w). Meeting people from different country was a great experience for me.
Yes, indeed I understand. I used to live in ●●(私が過ごしたのと同じ都市) for 2 years.
Oh really?
I was living in ●●.(その都市の一エリア。実際、そこは大学の近くのカフェがいっぱいあるところで、わたしの家も比較的近くでした、よく学生が放課後にカフェに来てた)
Ah that is very close to my house. My house was on ●●(通りの名前) Street.
Oh、yes it is close. So why do you want to change your career now?
Because in my current job, I can mainly fly to Japan. Japan is very nice, but sometimes I would like to explore different destinations. Emirates itself has more than 150 plus destinations, so it is very appealing for me.
And besides that, Emirates is one of the best airline company in the worlds. So as a next step of my career, I would like to join such a professional environment.
OK I see, excellent. So do you have any other customer service experience before?
Yes sir, I used to work in ●●(ホテルの名前) as a casual stuff besides my study while I was in ●●(都市).
OK thats great! What did you do there?
I was working in Event service department.
What do you do there?
It is a stuff in Banquet event. For example, parties, business meeting, wedding parties, we attend and provide food and beverage for the customers.
OK Excellent, so is that an international people, or just Japanese?
Its is international sir, Australians, Chinese, Japanese, and so on. Many nationalities.
英語のパッセージ(文章)朗読
OK sure, very good, So now I I give you this, and and can you read the "Global Village" articles.(何個かオプションがあるが、ランダムで指定してくる)
Sure.
曰く、
「ドバイにはグローバルビレッジというアトラクションが、あります。そこには世界中40カ国を模した模擬店(的な)お店があり、各国の品物や料理が楽しめます。」
的な感じだった。
記事は全く難しくなく、特に難しい英語もなく、7行くらいで終わる。
他の選択肢には、デザートサファリ、スカイダイビング、アクエリアムなどの記事があり。
紙は両面で、全部で記事が8つあり、ランダムに指定される感じ。全部は見切れてないが、ほぼおそらくどバイの観光アトラクションについての記事。
So what do you think of this article?
Actually I have been there when I went to Dubai. It was very nice as the article shows、there are many different cultures and food, I enjoyed it. I wish I could go there again.
OK great, thanks, now you finish, and your turn.Oh actually, I need to ask you some more questions.
Yes sure (げげ!まだあるのかよと, 思ったが顔に出さないように笑顔で答えたw)
How old are you?
I am 2● years old this year.
Are you able to join in Emirates within 4 month? How long is your notice period?
Yes sure, if everything goes well, if you can give me one month notice, it should be fine.
I think you still need to go through some other screenings before you join…
Yes sure, of course.
と言って次の人に行った。
Some other screeningsって、わかってるがなw 受かる気満々に見えたのかな?EKこの時点で何回も落ちてるから、そんなつもりはなかったけどなぁ(汗)
他の人への質問
他の人にも会話の流れ的には基本同じ感じ、会話の流れで以下のことを聞いていた。
今何をしているのか?
海外経験はあるか?どこの国にどれくらい?
その体験はどうでした?その国はどうだったか?
他に接客業、海外の経験はあるか?
大学生だが、4ヶ月以内にJOINすることは可能か?
あなたの名前はあまりない名前だね?
隣の子が「●●(私と同じ国の別の都市)に4ヶ月留学してた」と言ったら、面接官が急にわたしに向き直って、 急に「Have you been to ?と言って来た。Yes I have と笑顔で答えましたが、急だったのでびっくりしました。そしてちゃんと他の受験生の会話も聞いておくべき(汗)
当時のまとめと総評(苦笑)
わたしの担当のおじさんは優しくてフレンドリーで、●●の在住経験もあってラッキー。(→まあこのチャンスを活かせなかったわけだがw)
他のベテランの人はすごく怖い顔でインタビューしてた、この人には厳しそう、何考えてるかわからないので、当たらない方がいいと思う。マジで。
感触的には、はじめの方緊張してちょっとどもってしまったこと以外は、大きな失敗はしなかったが、

喋り方や雰囲気、態度などもしっかり見られており

、ここが相手にどう映ったかは不明、よって感触的には微妙。
肩透かしの質問(急にその場の発想力を求めるようなランダムな質問)はなかった
以上。参考になれば。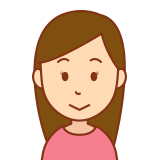 ちなみに、スクールの先生にもこれ報告したら、優しそうな人だから、まあいけるでしょう!と言われた。が、普通に落ちてた笑